第六届纳米能源与纳米系统国际会议(NENS2023)组委会今天正式宣布:本届纳米能源奖(Nano Energy Awards 2023)将授予南洋理工大学教授陈晓东、威斯康星大学麦迪逊分校教授王旭东、暨南大学教授麦文杰等三位纳米能源研究领域的优秀学者,以表彰他们为本领域的发展作出的突出贡献。
  颁奖仪式将于大会闭幕式期间(2023年6月19日上午)在北京雁栖湖国际会展中心举行,欢迎大家莅临出席。
Announcement of the winners of the Nano Energy Awards 2023!
  The Nano Energy Award was launched in 2012, and it is presented once every two years. The International Conference on Nanoenergy and Nanosystems (NENS) 2023 (www.nens.cn) is delighted to announce that the winners of the 2023 prestigious Nano Energy Awards are:
  Professor Xiaodong Chen, Nanyang Technological University, Singapore;
  Professor Xudong Wang, University of Wisconsin-Madison, USA;
  Professor Wenjie Mai, Jinan University, China.
  The receipents were selected based on the touch competitions among >30 nominees that have been received by the committee. Congratulations to all of the winners of this prestigious award!
  The awards will be presented during NENS 2023 on Jun. 19, 2023 in Beijing. Cash prize will be awarded together with an award plate to each of the receipient. Each winner will deliver a planery talk on June 19th during the NENS 2023.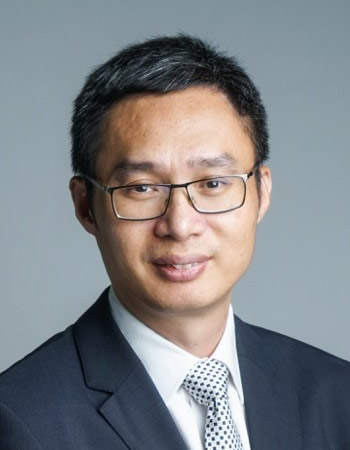 Professor Xiaodong Chen was selected for achieving significant progress in interdisciplinary research enhancing energy storage performances under extreme conditions via nano-enabled tools. His contributions included the synthesis of nanomaterials capable of mechanical adaptation, thermal reliability, and electrical high-mobility and developing characterization techniques and theoretical approaches to investigate the nano effects for high-performance energy storage under extreme conditions.   
  Professor Xiaodong Chen holds the prestigious President's Chair Professorship in Materials Science and Engineering at Nanyang Technological University (NTU), Singapore, with courtesy appointments in both Chemistry and Medicine. His research interests span mechanomaterials science and engineering, flexible electronics technology, sense digitalization, cyber-human interfaces and systems, and carbon-negative technology. Prof. Chen's outstanding scientific contributions have been recognized with numerous awards, including the Singapore President's Science Award, Singapore National Research Foundation (NRF) Investigatorship and NRF Fellowship, Winner of Falling Walls, the Friedrich Wilhelm Bessel Research Award from the Alexander von Humboldt Foundation, and Dan Maydan Prize in Nanoscience and Nanotechnology. He is a Fellow of the Singapore National Academy of Science, the Academy of Engineering Singapore, the Royal Society of Chemistry, and the Chinese Chemical Society. Prof. Chen also serves on the editorial advisory boards of 16 esteemed international journals, including Advanced Materials and Small. Currently, he is the Editor-in-Chief of ACS Nano, a flagship journal in nanoscience and nanotechnology.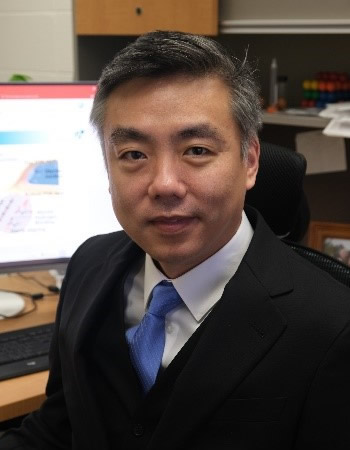 P
rofessor
Xudong Wang
was selected for his continuous and substantial contributions to the development of flexible and biocompatible piezoelectric materials and nanogenerators, which opened ground-breaking application opportunities for bio-mechanical energy harvesting and utilization. His innovative research on nanogenerator-based closed-loop electrostimulation revolutionizes many current therapeutic techniques with largely improved efficacy and patient friendliness.
  Prof. Xudong Wang is currently the Grainger Institute for Engineering Professor in the department of Materials Science and Engineering at University of Wisconsin – Madison, and the Energy & Sustainability Leader at the Grainger Institute for Engineering. Prof. Wang received his PhD degree in Materials Science and Engineering from Georgia Tech in 2005. His current research mostly focuses on studying the growth mechanisms and developing assembly techniques of piezoelectric nanomaterials; and developing advanced nanodevices for mechanical energy harvesting from human activities for biomedical applications. His outstanding scientific achievements were recognized by numerous prestigious national and international awards, including The Presidential Early Career Awards for Scientists and Engineers (PECASE) Award, NSF CAREER Award, DARPA Young Faculty Award, MIT TR35 Award, and Ross Coffin Purdy Award from American Ceramic Society. He is also Fellow of the American Institute for Medical and Biological Engineering, and the H. I. Romnes Faculty Fellow of the University of Wisconsin – Madison. He has published more than 170 papers on peer-reviewed journals, including Science, Nature, Nature Energy, etc., and holds more than 20 US patents. His current h-index is 82. Prof. Wang also serves as the founding Editor-in-Chief of Nano Trends.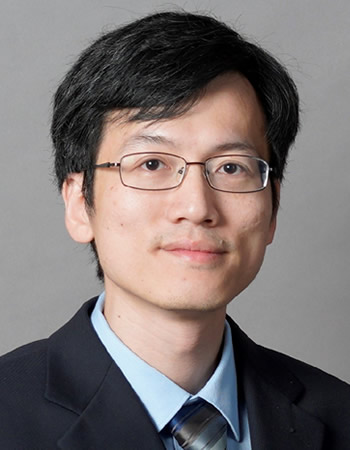 Professor Wenjie Mai was selected for achieving significant progress in developing high-safety batteries for high-performance self-powered systems. He has investigated the freezing behavior in various salt solutions with considering ion-water interplay disparity and successfully developed the ultralow-temperature aqueous batteries. Prof. Mai also has developed several monitoring techniques based on optical fibers and others to read core safety information of batteries, one of which has been regarded as "the most likely sensing technology to succeed at the battery level" by the European Union.   
  Prof. Wenjie Mai received his B.S. degree in Physics (2002) from Peking University, China and his Ph.D. degree in Materials Science and Engineering (2009) from the Georgia Institute of Technology, USA. He is now a Full Professor and Department Head in Jinan University. China. His main research interests include energy conversion and storage devices, such as nanogenerators, solar cells, supercapacitors, and batteries. He has published 210 papers in prestigious journals such as Science, Nature Communications, and Advanced Materials, which have been cited over 18,000 times in total. He serves on the editorial advisory boards of several esteemed SCI journals including Science Bulletin and InfoMat, and has led 14 national or provincial projects. Prof. Mai's outstanding scientific contributions have been recognized with numerous awards/honors, including Guangdong Natural Science Award, Shanxi Science and Technology Progress Award, Guangdong Materials Research Society Youth Science and Technology Award, Guangdong Outstanding Youth in Natural Sciences, Guangdong Outstanding Scientific and Technological Achievement, Clarivate's "Highly Cited Researcher".
  
往届"纳米能源奖"颁奖